Packages & Pricing
Mobile  Vintage Horse Trailer Bar
Inclusions and Overview
Meet our Typsy Gypsy Horse Trailer Bar!
Completely Renovated Horse Trailer
with Front and Back Bar
44 Bottle Dual Zone Wine Cooler
2 Tap Handles for Keg Hook ups
6 Gallon Sink and Drainage System
2 Galvanized Tubs for Self Service Beer or Soft Drinks
2 Large Beverage Jugs for Water and Ice Tea Station
*Generator for offsite events available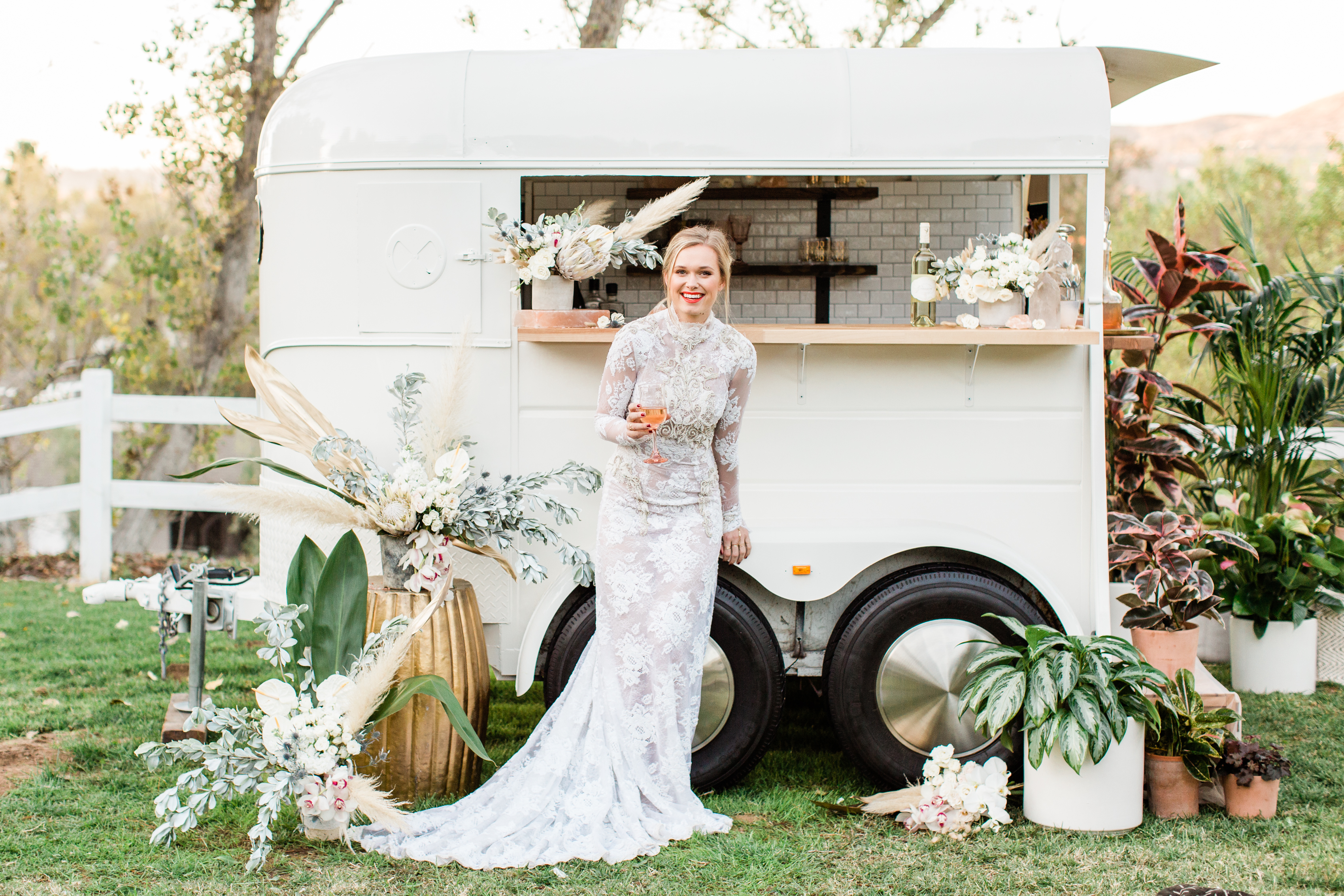 Add on additional items to your event!
Additional Lighting
Custom Wine Barrel Cocktail Tables
Lawn Games
Coffee Service
Upgraded Wine and Cocktail Glasses
Margarita Machine
Floral Enhancements and Garlands
Signature Package
-Beer and Wine Service
-Two Signature Cocktails
-The Typsy Gypsy Mobile Bar
-Two Professional Bartenders
Completely Typsy Package
Full Bar Option in addition to:
-Two Signature Cocktails
-Beer and Wine Service
The complete open bar package, in addition to beer, wine, and signature cocktail service!
Pricing will vary based on alcohol and cocktail wish list!
Mocktail or Dessert Service
We can always provide our Typsy Gypsy Bar for non alcohol events!
The trailer is a fun touch when serving dessert or mocktails!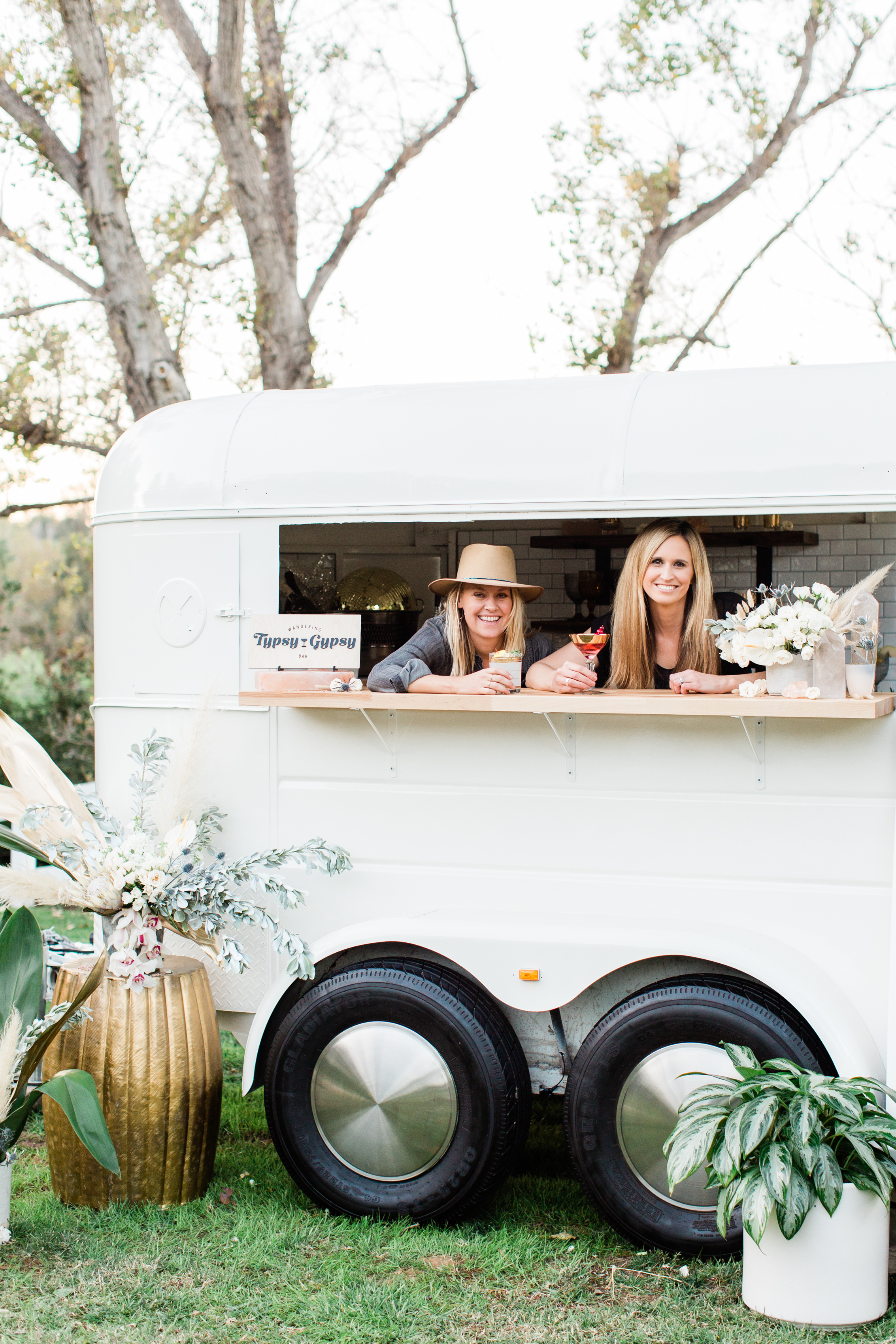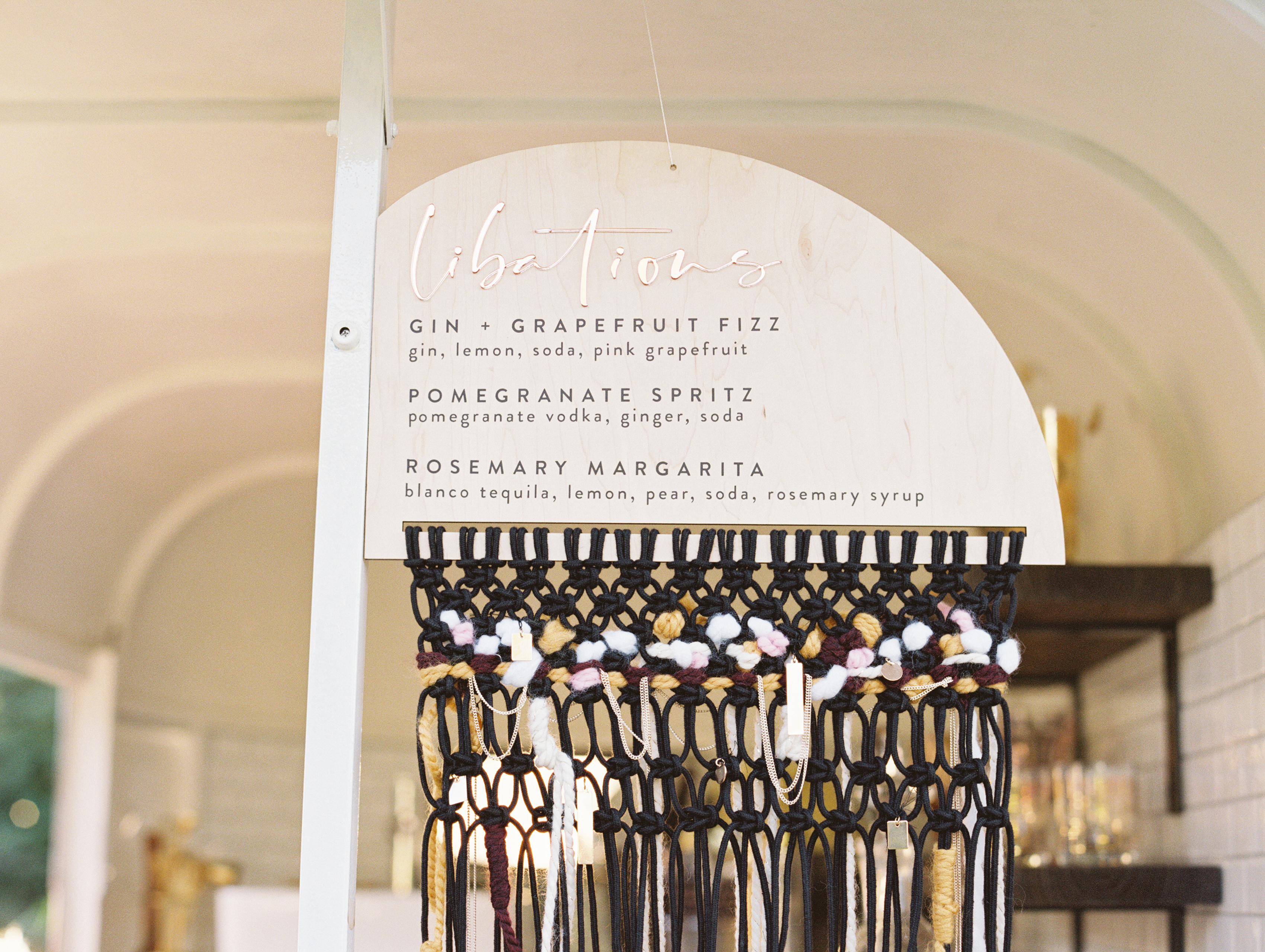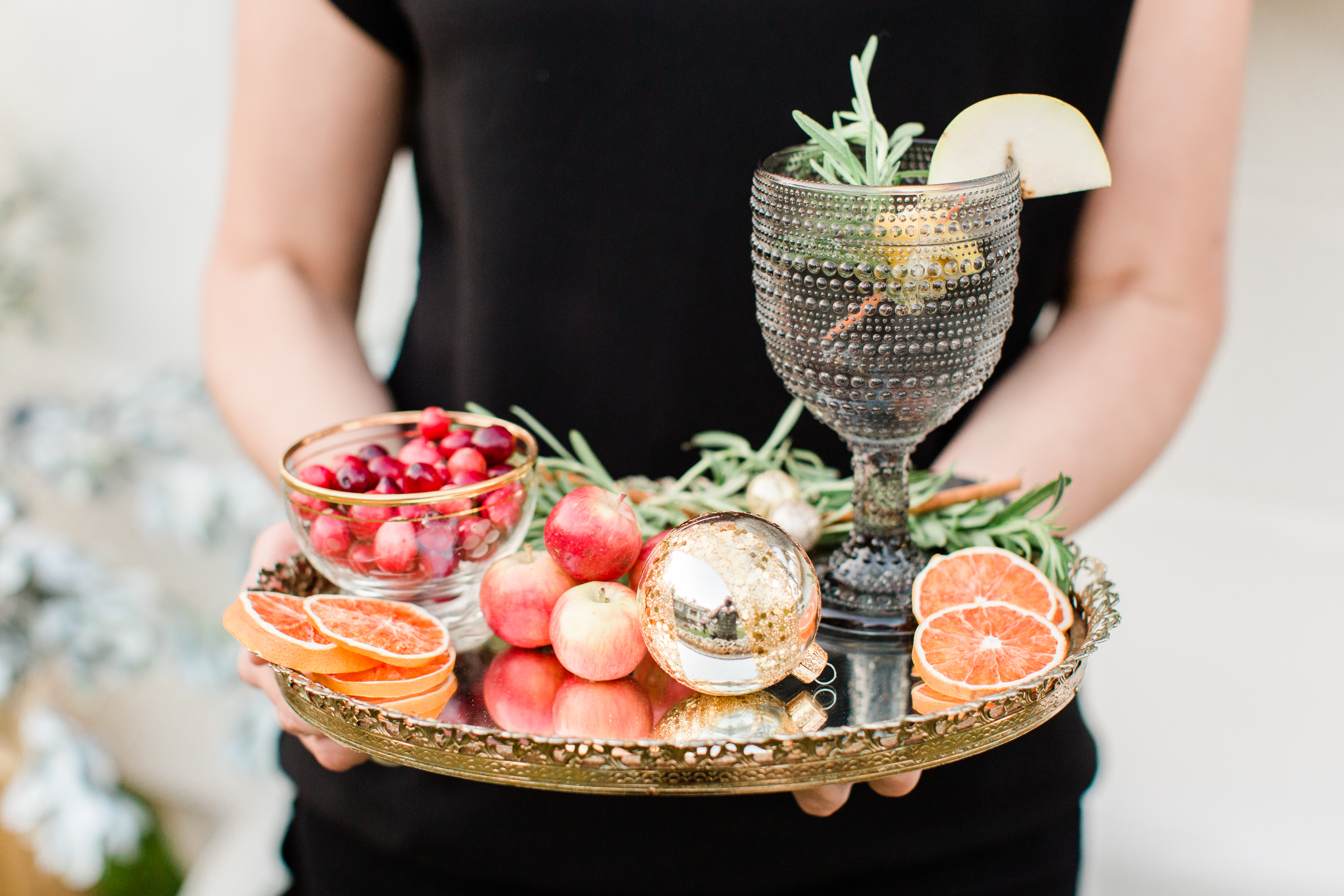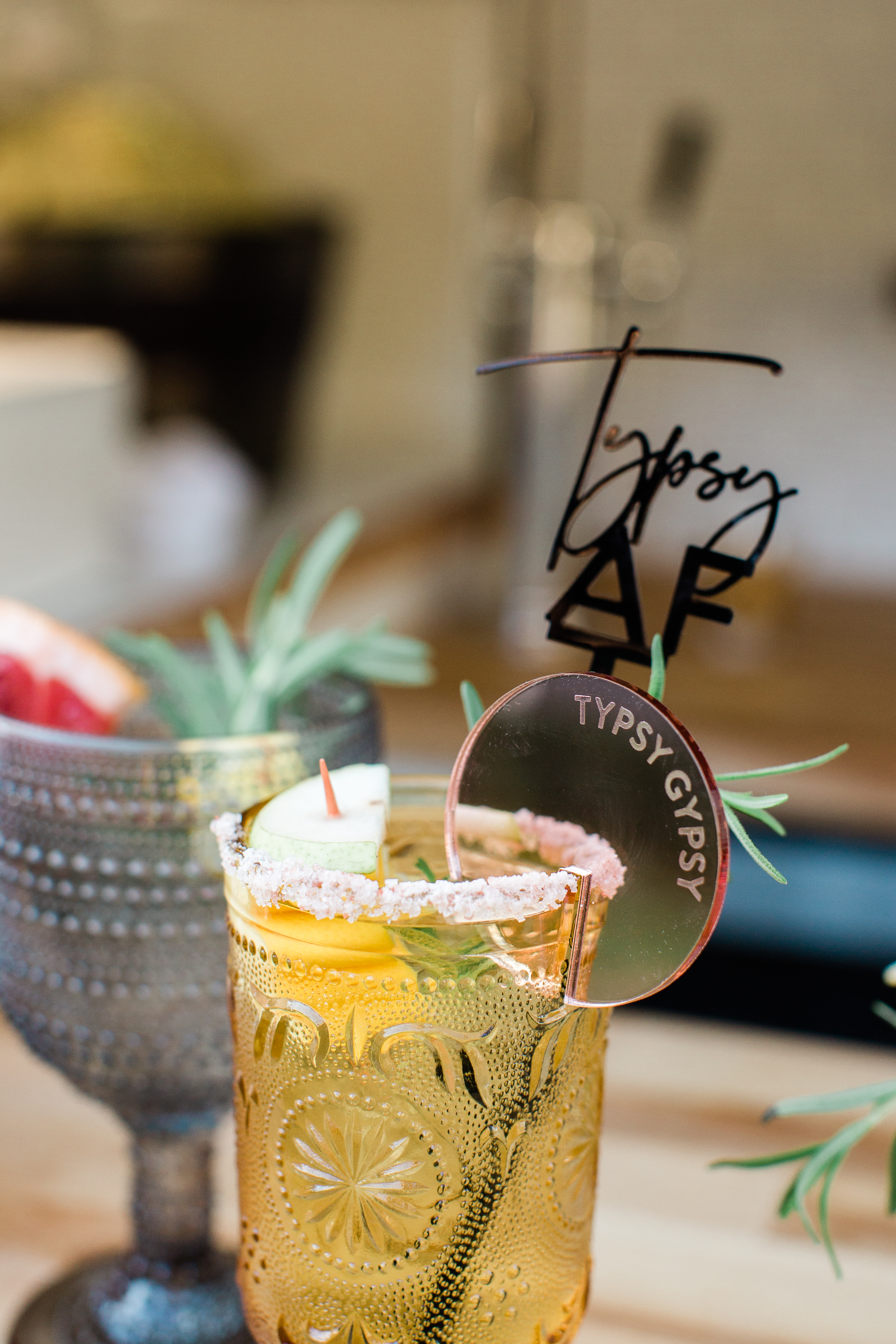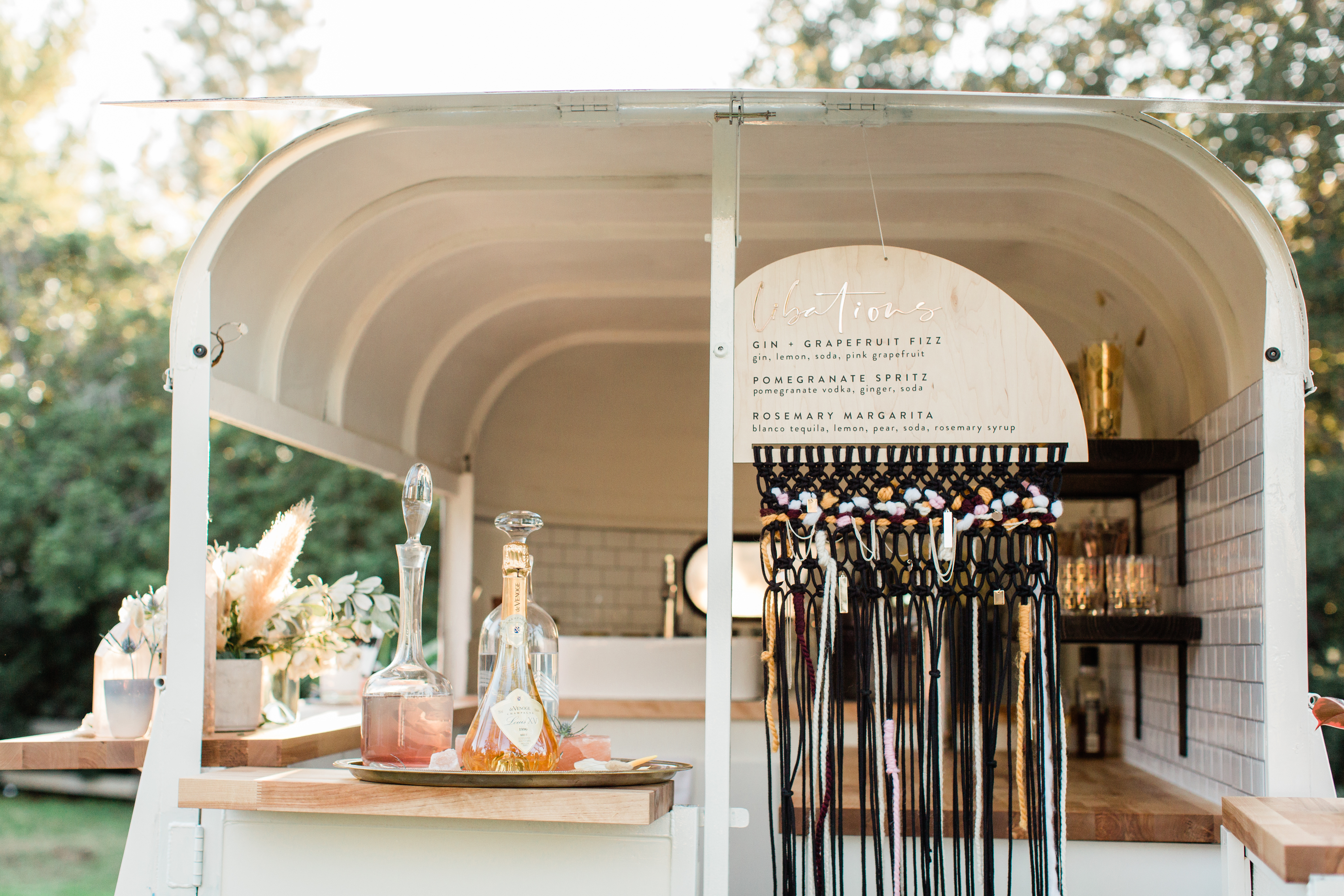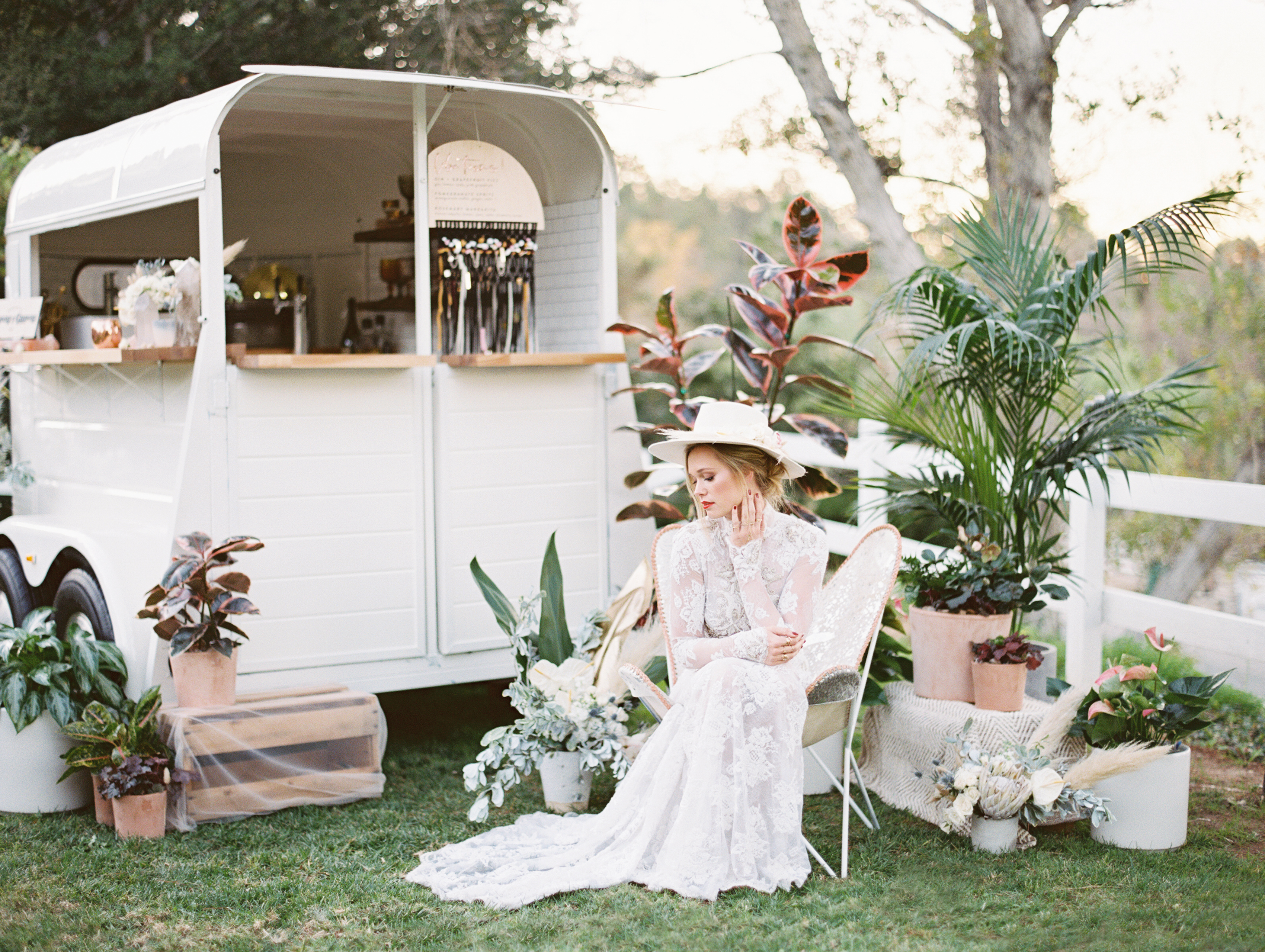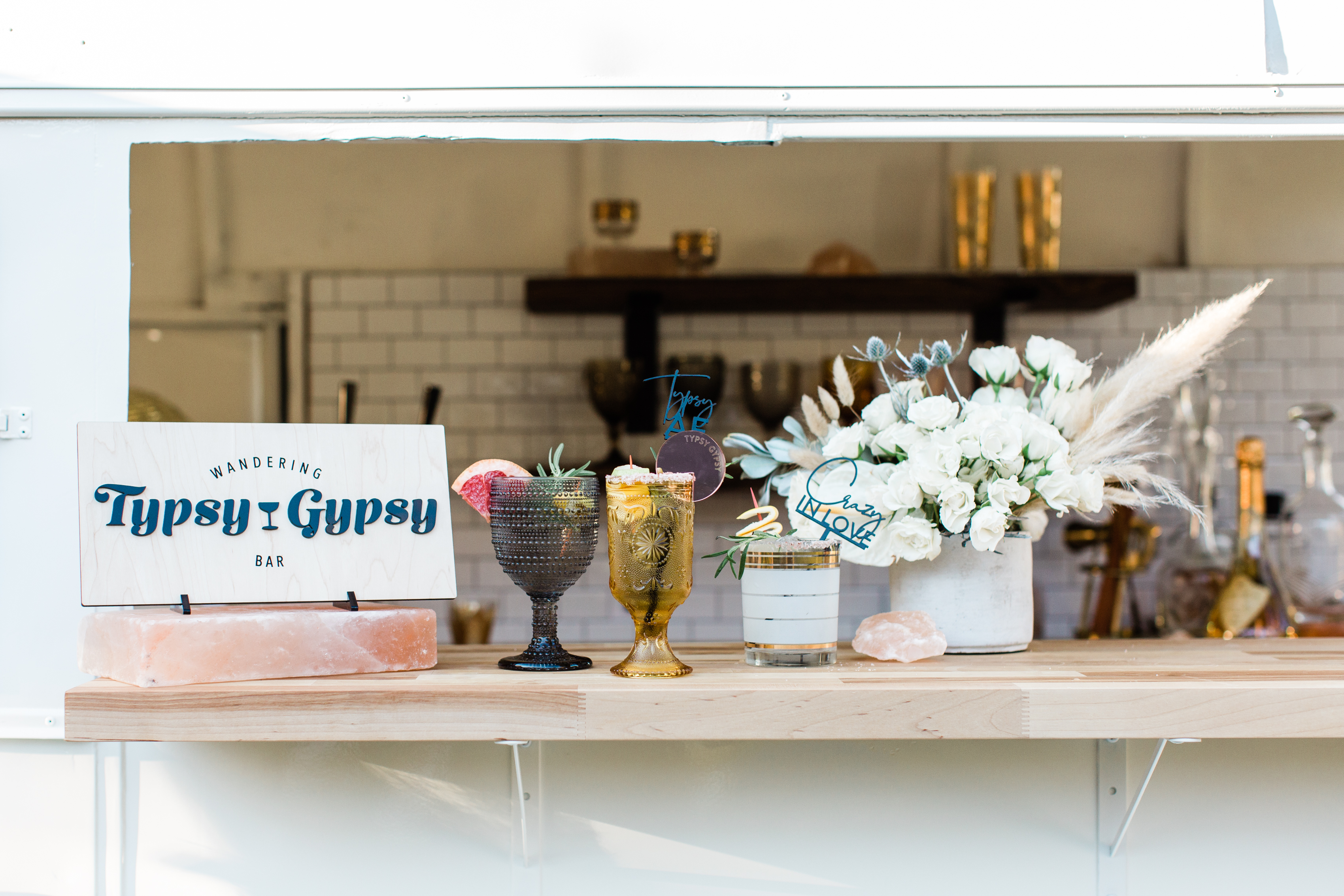 It's Going to be Perfect!
Let's Plan Your Big Day!